Are you a promoter for a event?  Find yourself giving out the same Trophys as all the other tracks.  Our Awards are custom designed in full color with any design, image, logo, text or anything you can think of.  We custom design the award then cut the award with our CNC machine.  Dont settle for the same trophy race after race.  Email or call us today to get started on your award project.
pvc awards
PVC Awards are a soft Plastic material, we print directly onto the substrate, then cut the custom shape out with our CNC machine.  The end product is a really cool affordable award. 

acrylic awards
Acrylic Awards are the same as our PVC Awards, except they are printed in reverse and on the backside.  They are produced out of a clear Acrylic material instead of the colored PVC.  Printing the graphic underneath the clear gives it that super gloss look and are definitely a more eye-catching Award.
Brushed aluminum awards
 Brushed Aluminum awards are in similar form as the PVC and Acrylic, but again they are printed on a Metal Brushed Aluminum substrate.  These 3 different options are great products to produce some really cool hardware!

PVC Awards
Minimum starting at $299.99
Acrylic Awards
Minimum starting at $349.99
Brushed Aluminum Awards
Minimum starting at $499.99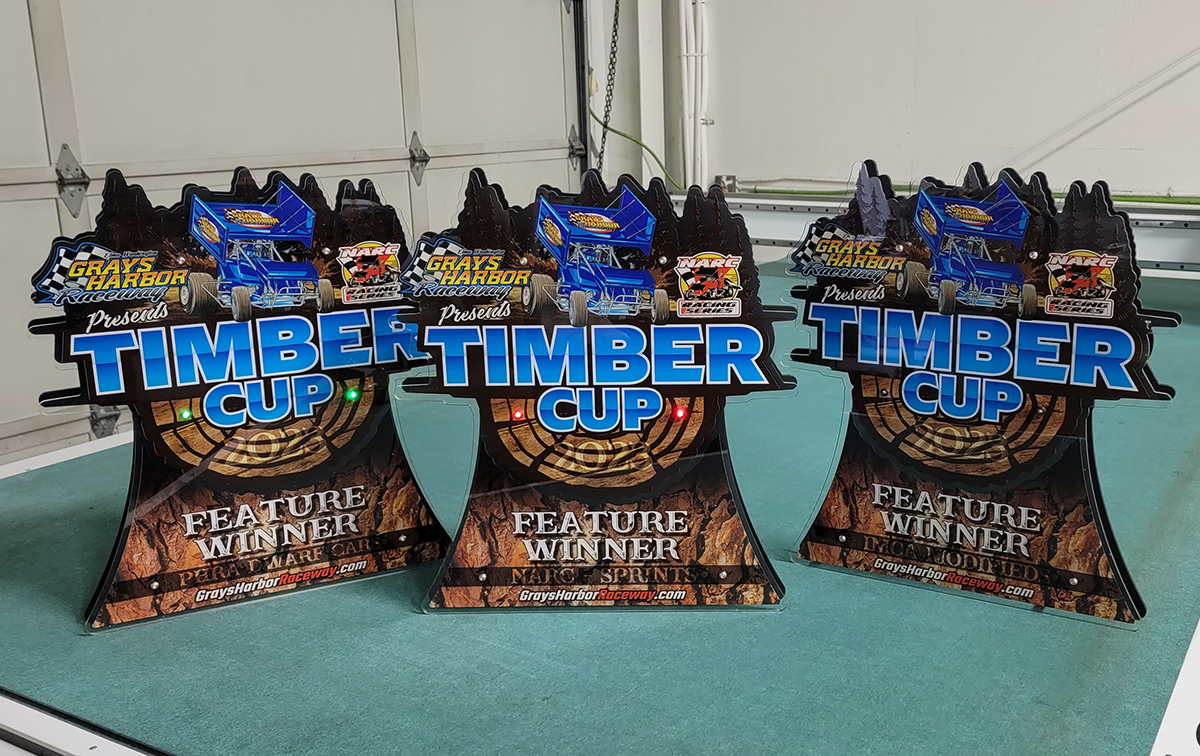 Create my Awards
Ready to create your own personalized award for your specifc event? Feel free to contact us today! Fusion Graphix proudly supports amongst the top event holders across the Pacific Northwest; whether it be at the race tracks or your local banquet, we have something to offer for every event holder! Please consider that our award pricing does not include design labor. Each award job is created differently and the amount of design work inot each award may vary. Your design fee will be included on your personal invoice that we provide you for your order.
Our latest offers and promotions
Subscribe now