FGX Motocross Graphics
Application Instructions
 You just picked up a brand new racecraft, you're ready to hit the tracks with your buddies, before you do; you may want to brand your bike with your personal graphic touch. With all these new bike models, each brand has their own body structure, and nothing is more intimidating than installing graphics on a motocross bike especially if it's your first time. We're here to walk you through the easy four step process to ensure your setup is crisp and presitine.
Step 1 / /  This may be one of the most important steps. Make sure all surfaces on your plastic is wiped clean; this includes even newly purchased plastic pieces as well.
Step 2 / / Before applying your graphicsl; with the backing still on the graphic, we highly recommend aligning the graphics to the plastic as well. This will give you an exact visual and understanding as to what bolt holes and specific angles you may need to take into consideration when applying your graphics.
Step 3 / / Carefully peel back the backing on the graphic and align "Corner - to - Corner" on the plastic piece. Starting from the middle of the vinyl, gently slide your thumb or squeegee outward toward the edge of the plastic. Repeat this process carefully. Once your graphic is laid flat against the plastic, now it's time for some heat! We recommend applying to all edges of the vinyl, this will push out any small creases or errors that gave you troubles in the application process.
Step 4 / /  Be sure to tag us in your photos of your freshly kitted ride and you could be featured across all of our social media handles.
Number plates / Backgrounds
$29.99
Individual Body Install
$19.99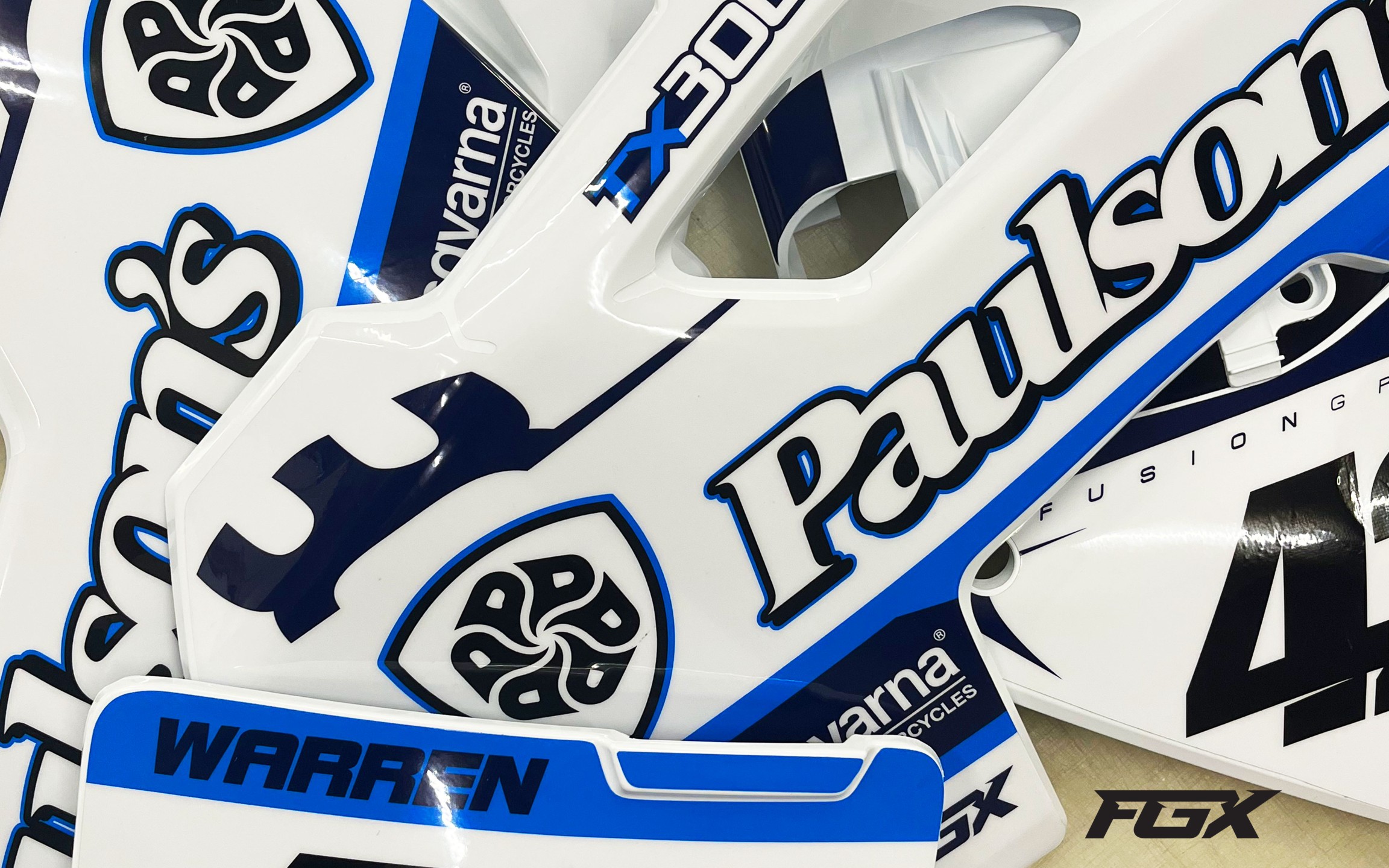 Leave It to the Pros
Still not feeling confident in installing your setup? We've got you covered! Give us a call or email and schedule your install today!
Our latest offers and promotions
Subscribe now